Category: Barra Brava FC
Published Date
Written by Super User
Hits: 7412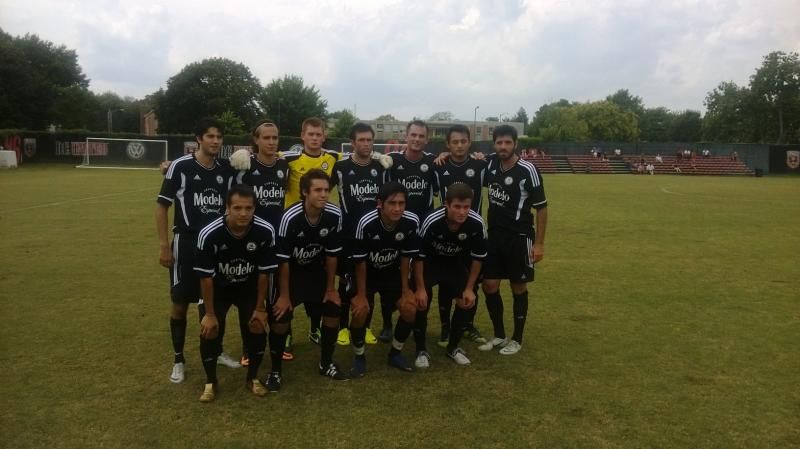 Barra Brava FC Premier are our club's flagship team. Founded in 2008, BBFC Premier quickly have risen through the ranks of D.C. amateur soccer by winning multiple championship in multiple leagues en route to becoming one of the best non-professional teams in the region. The BBFC Premier roster has boasted a plethora of amazing players with resumes stacked with accolades including experience from the professional Bolivian 1st Division, Spanish 3rd Division, German 4th Division, Peruvian 2nd Division, USL, PDL, NPSL, and MLS Academies. In addition, our club has been home to numerous NCAA All-Conference award winners, NCAA 1st Division Conference Champions and even an NCAA All-American and an NCAA 1st Division National Champion.
BBFC Premier are a ultra-competitive team reserved for high-level players with professional, PDL, NPSL, and high level college soccer experience. We have structured and professionally run training weekly and expect a very strong commitment from all players to games and practices. This is not a team for the "weekend warrior" or the casual player. We currently play in the Washington Premier League and compete in the annual USASA Amateur National Cup along with frequent friendlies against local college programs, the PDL's Northern VA Royals, and the NPSL's Federal City FC/DC United U-23
BBFC Premier Trophy Case:
- 2011 Spring WISL 1st Division Champions
- 2010 Nicole Indoor Classic Champions
- 2010 Supporters' Charity Shield Winners
- 2010 Spring Emerald Division Champions
- 2009 Supporters' Charity Shield Winners
- 2008 Fall WISL Emerald Division Champions
Other Notable BBFC Premier Accomplishments:
- 2013 VA/DC US Amateur State Cup Finalists
- 2010 Fall Terrill Cup Finalist
- 2010 Fall WISL 1st Division Runners-up
- 2010 Spring Terrill Cup Finalists
For more information about obtaining a trial or about partnering with Barra Brava FC, please contact BBFC General Manager, Will Clearman at This email address is being protected from spambots. You need JavaScript enabled to view it.