Category: Barra Brava FC
Published Date
Written by Super User
Hits: 6427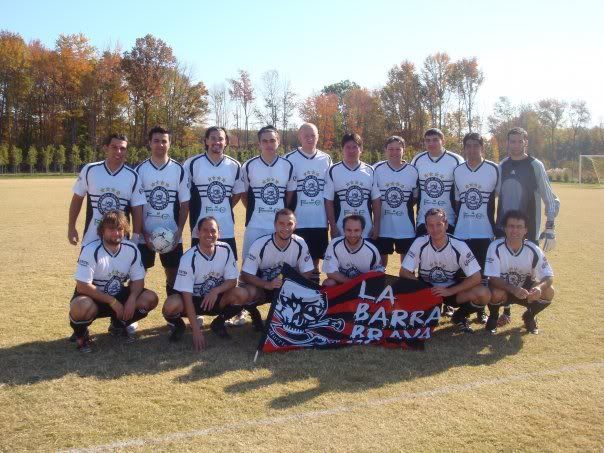 Perhaps more than any other team at our club, the Legends embody the spirit of Barra Brava FC and La Barra Brava. The Legends roster is made up of former Premier and Select players who are interested in playing competitive soccer while continuing to contribute on and off the field to the club that they had a hand in building. Numerous Barra Brava FC "Originals" from our inaugural 2008 team continue to suit up each week for the Legends as we take the field in the Northern VA Soccer League's Masters O-30 Division.
As much a brotherhood as a soccer team, the Legends have played a large role in growing the club to where it is today. These guys have a vested interest in seeing our younger teams and players succeed on a regional and even national level and can often be spotted at the pub after games dissecting the day's victory and plotting out the future of Barra Brava FC. The Legends are the backbone of this club and, through their leadership and experience, have a direct impact on the direction of the club.