Category: Barra Brava FC
Published Date
Written by Super User
Hits: 8114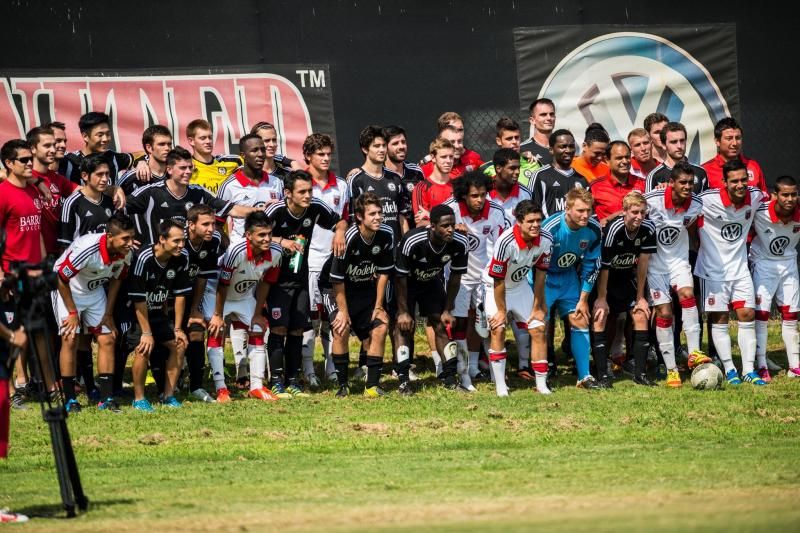 Barra Brava FC is a highly competitive men's amateur soccer club established in the summer of 2008 with three men's teams playing in leagues throughout the Washington, D.C. metro area. Founded over a keg during a legendary Barra Brava Lot 8 tailgate at RFK stadium, BBFC started off as a club of beer drinking Barra hooligans and has since transformed into one of the best amateur soccer clubs in the Mid-Atlantic region.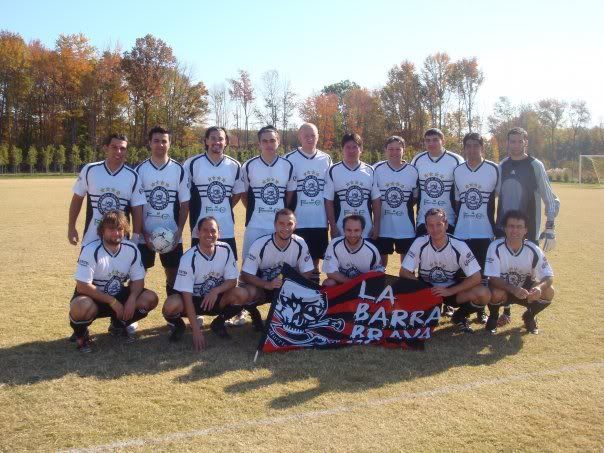 Bleeding "Black and Red," the spirit of Barra Brava FC has its roots intertwined with La Barra Brava, the pioneers of American soccer supporters' culture. When not supporting D.C. United in RFK's Section 135, the boys of BBFC are on the field training and playing in the most competitive D.C. leagues and tournaments available. Our three teams play in the Washington Premier League (WPL), Washington International Soccer League (WISL), and the Northern Virginia Soccer League (NVSL) in addition to numerous local indoor and futsal leagues.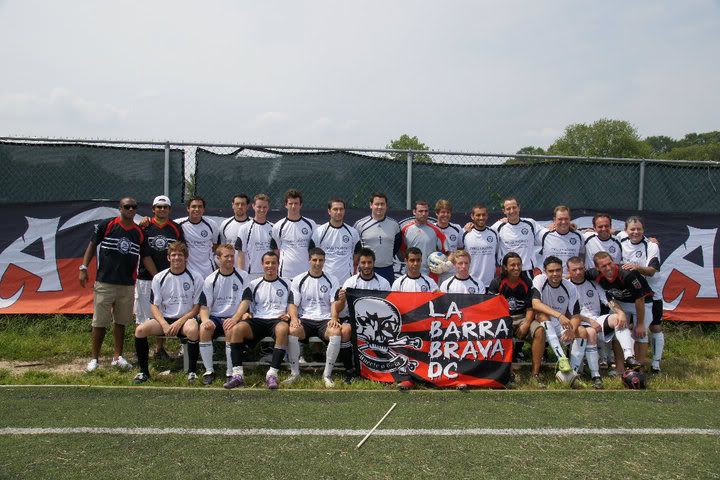 As much a culture as we are a club, Barra Brava FC represents everything on and off the field that there is to love about the beautiful game. Through our numerous local affiliations and sponsorships, we provide opportunities for the amateur player unavailable anywhere else in the region and continue to strive toward our goal of becoming a nationally relevant amateur soccer success.
For more information about obtaining a trial or about partnering with Barra Brava FC, please contact BBFC General Manager, Will Clearman at This email address is being protected from spambots. You need JavaScript enabled to view it..">This email address is being protected from spambots. You need JavaScript enabled to view it..